Regular price
Sale price
€42.00
Unit price
per
Sale
Sold out
Material: 100% cotton, pre-washed, hand knotted ends.
Time of delivery: 2-3 working days.
Care instructions:
Machine wash (cold).
Our 100% cotton peshtemals are highly absorbent, light and dry very quickly. They are ideal for travelling, as well as use at home or by the pool.
The Harvest peshtemal is composed of interconnected wheat symbols with a waterway passing through them, marking the importance of agriculture and water in the cycle of life. For centuries Zigzags represented waterways in the kilim weaving tradition, taking their roots from Anatolian mythological stories. A universally recognised symbol of abundance, life and fertility; the wheat symbol pays tribute to the Harvest Moon, the full moon closest to the autumn equinox.
Shipping & Delivery
Processing Times
Share
View full details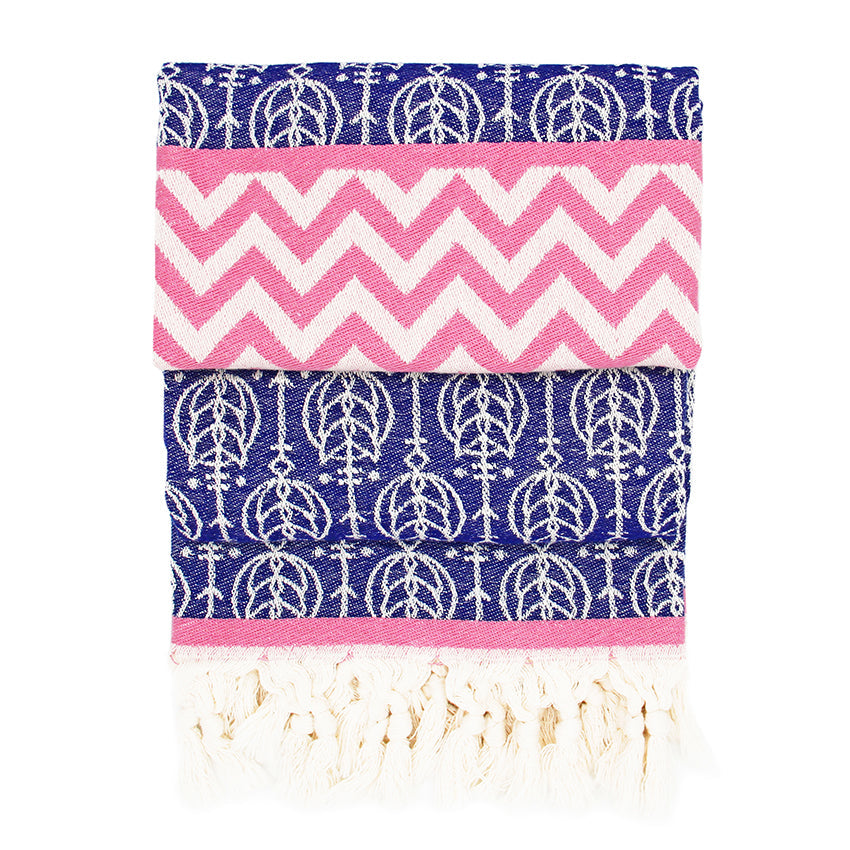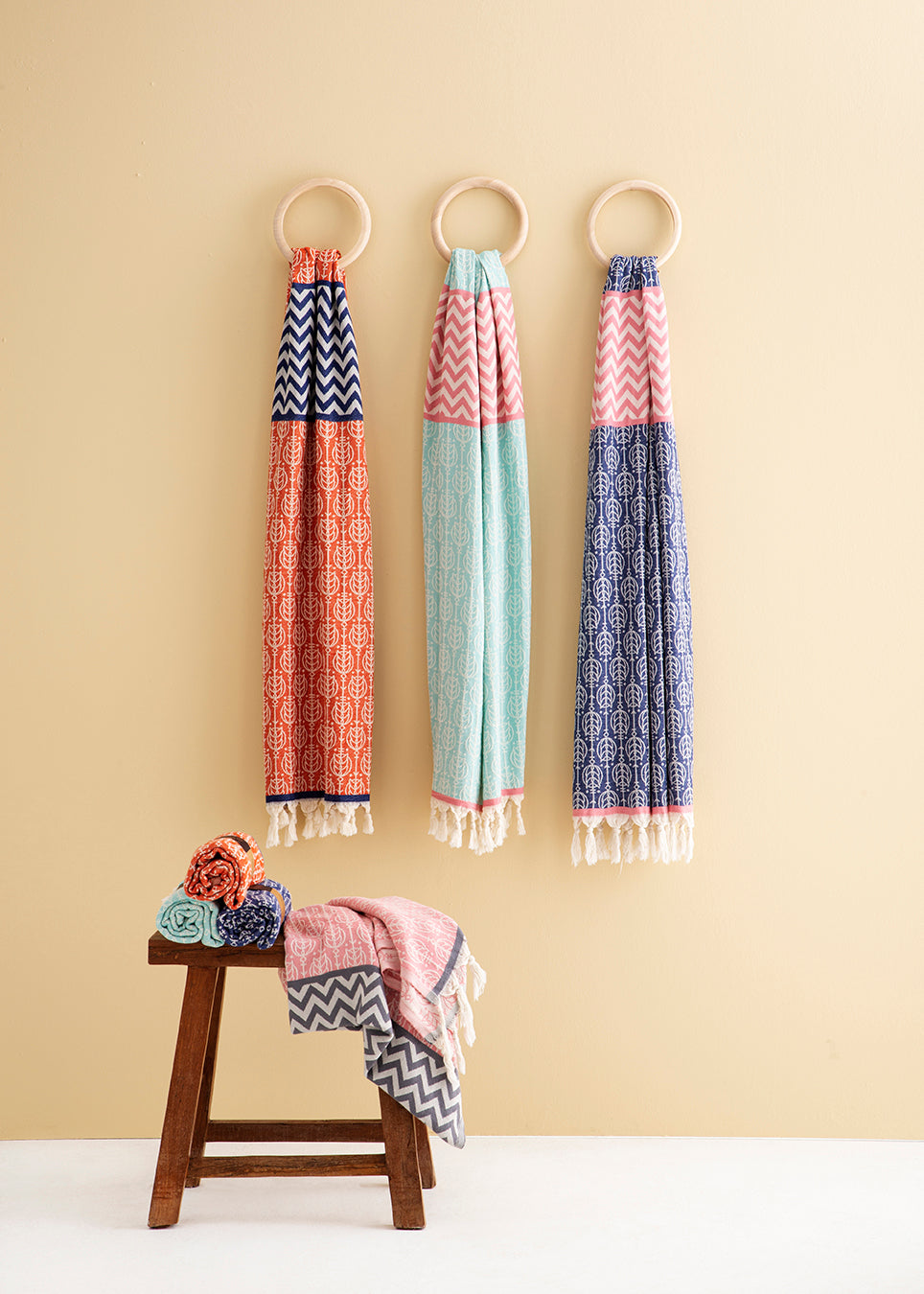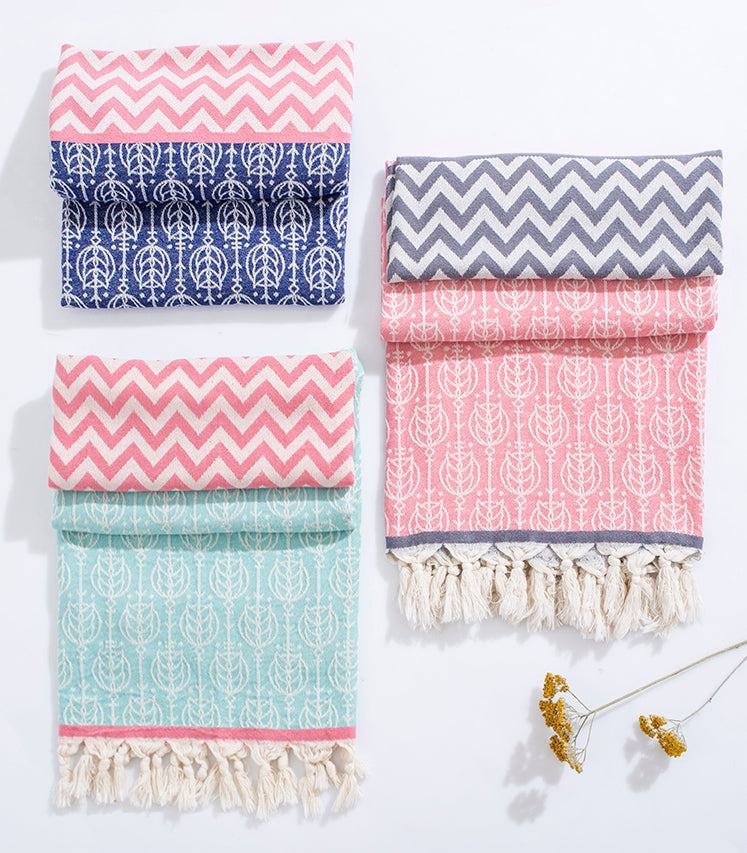 Shipping & Delivery
Shipping
Shipping prices are calculated at check out and do not include import fees (Customs charges & VAT). Please note any import fees, local taxes and VAT are the sole responsibility of the customer. These costs are out of our control and vary depending on the value of your item. To find out more, we recommend contacting your local customs authority.
Processing & Delivery
Orders are shipped within 2 to 5 working days. You will receive an order confirmation email shortly after you place your order (don't forget to check your junk e-mail folder). When your order has been shipped, another email will follow with a tracking number.
Some countries might be subject to customs procedures upon delivery which might delay the delivery. You can track your shipment through the DHL website and contact your local DHL offices if you have any questions regarding delays or customs procedures.
Estimated delivery times for your region:
Europe | 2-4 working days
USA & Canada | 2-5 working days
Middle East | 2-5 working days
Rest of the world | 4-8 working days  
If it has been over 5 days since ordering and you have not received your dispatch email, then get in touch via our contact page and we will be in touch with you as soon as possible.
 **Please note shipping may take longer during peak periods
When will your items be shipped?
Are you wondering how long your items will take to be shipped?
3rd Culture has a physical store in Istanbul from where our team manages all our production, your order will be shipped directly from here. Some of our products such as cushion covers, photographic prints and wallpaper are produced upon order. Orders containing these items will be shipped 4-5 working days after you place your order. Throws, peshtemals and tableware are shipped within 2-3 working days. We will let you know at the time of your order if any delays are foreseen due to local national holidays or unexpected production delays. 
Feel free to contact us if you have further questions!
Email: info@3rdcultureproject.com
Call or WhatsApp: +90 545 967 2565